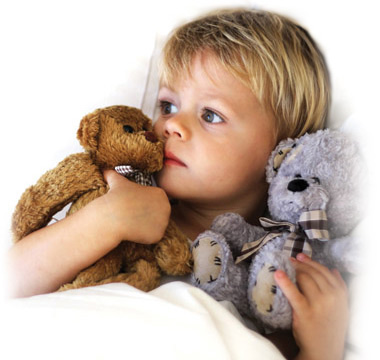 When your child has diarrhea, with or without vomiting, large amounts of fluid are lost from the body. This fluid loss can be excessive and can lead to a more serious condition called dehydration.
Dehydration causes our bodies to become imbalanced, as water is moving out more quickly than we can replace it through drinking. And when the body loses too much water, it can no longer function efficiently.
Dehydration can make your sick child feel even worse. And if your child has both diarrhea and continued vomiting, dehydration can become even more serious. But Pedialyte can come to the rescue.
Learn about the symptoms of dehydration.